Collection: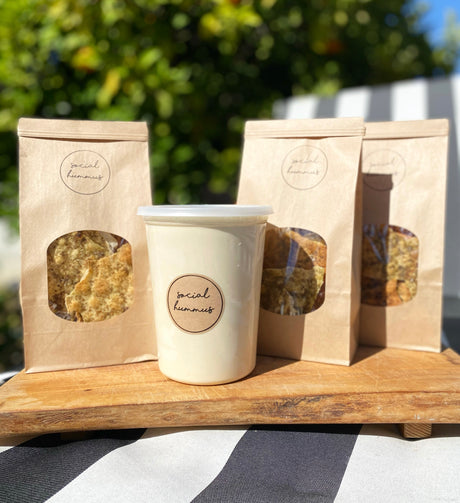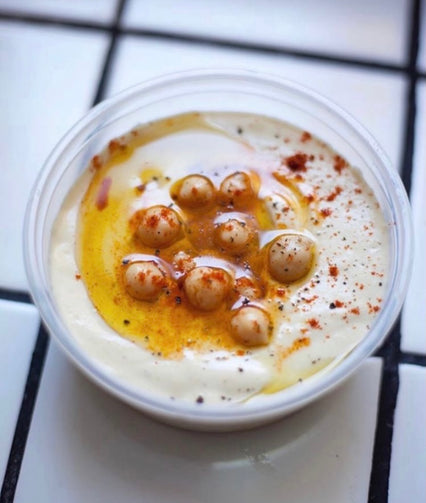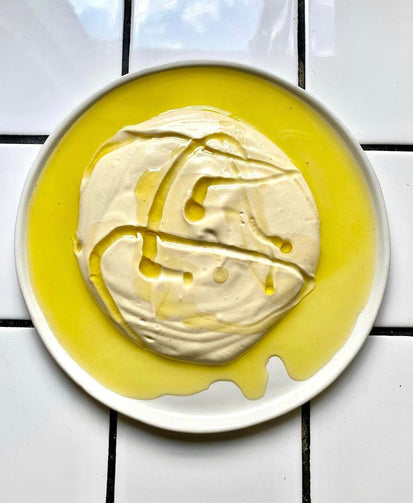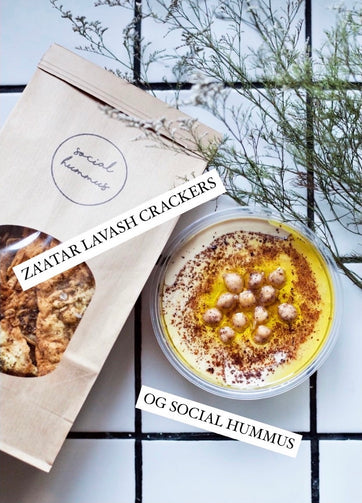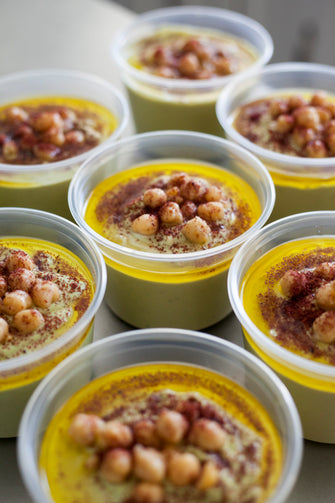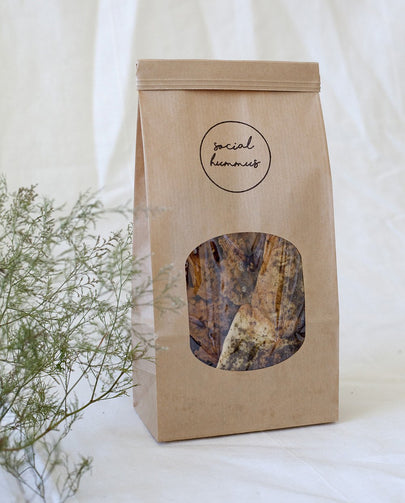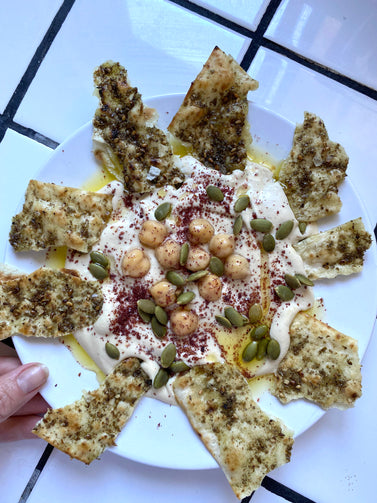 Collection:
Combo 2 - PARTY PACK
Combo 2 - PARTY PACK
Regular price

Sale price

$50.00
1 x 32 oz container of Classic OG hummus + 3 bag of crackers
"OG" Social Hummus - Our signature  "classic" flavor, decadently creamy with citrusy, nutty tones. Topped with chickpeas, sumac & paprika.
+ 3 bags of Za'atar Lavash Crackers - Perfect for dipping. *Contains gluten
Hosting a gathering? Just want to dig in & eat a giant container of whipped hummus yourself? Want to feed it to your family with dinner? We are now offering a large size of hummus base so you can put in pretty bowls & serve it as your own. We encourage you to get creative & add all the fun toppings. Use it as your playground. 
*Hot tip: always drizzle with a healthy amount of high-quality extra virgin olive oil before or after adding toppings! 
*Our hummus is plant-based, preservative-free, gluten-free, dairy-free, soy-free, kosher, and made with heirloom chickpeas.