Collection: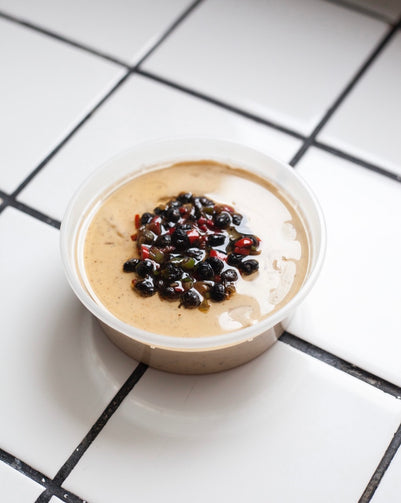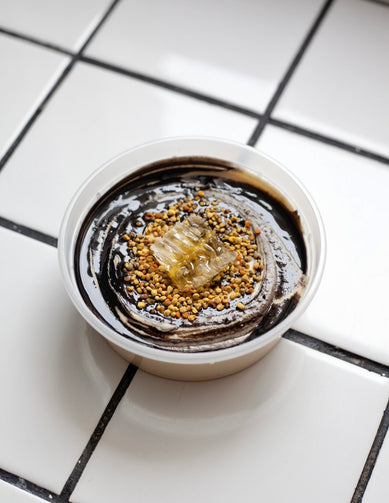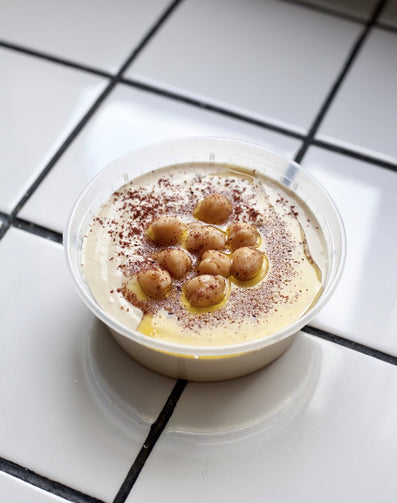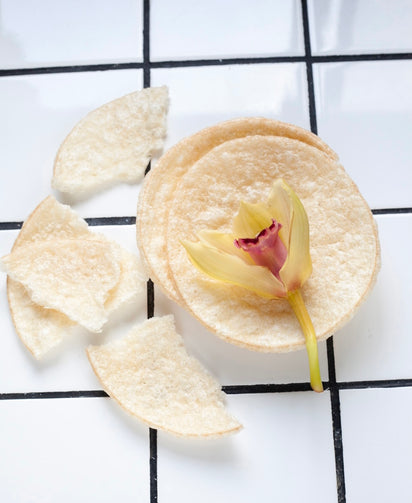 Collection:
Combo 1 - TRIO
Combo 1 - TRIO
Regular price

Sale price

$36.00
March Flavors

1. Chinese Black Bean Hummus - Fermented black beans, folded with roasted garlic puree. Topped with black beans, minced scallion & red chili pepper, for some subtle heat. Created by featured Chef John Liu of Chifa restaurant. 
2. Yuzu, Honey & Black Sesame Swirl - A truly perfect sweet-savory combo. Black tahini swirled with hints of sweet honey and tangy yuzu (Asian citrus). Topped with bee pollen granules and honeycomb! So pretty you might not want to eat it *Possible bee allergies 
3. "OG" Social Hummus - Our signature  "classic" flavor, decadently creamy with citrusy, nutty tones.  
+ 1 bag of Za'atar Lavash Crackers - perfect for dipping. *Contains gluten

+ Bonus 1 Asian Rice Pop Cracker - for dipping & snacking.
*Our hummus is plant-based, preservative-free, dairy-free, gluten-free, nut-free, soy-free, kosher, and made with heirloom chickpeas.