Collection: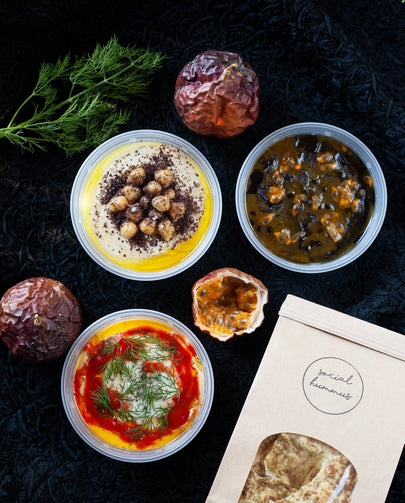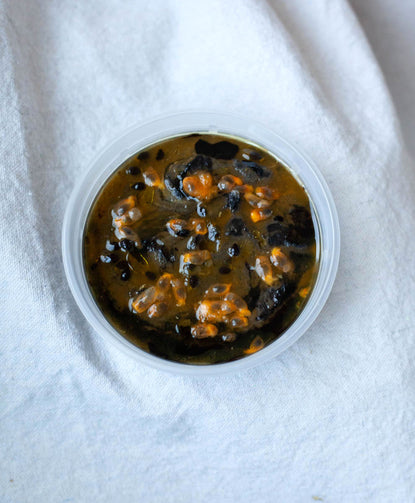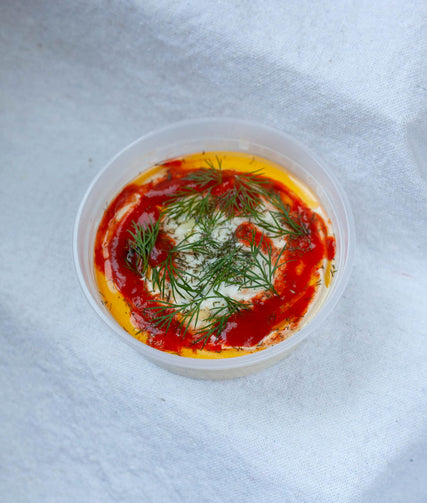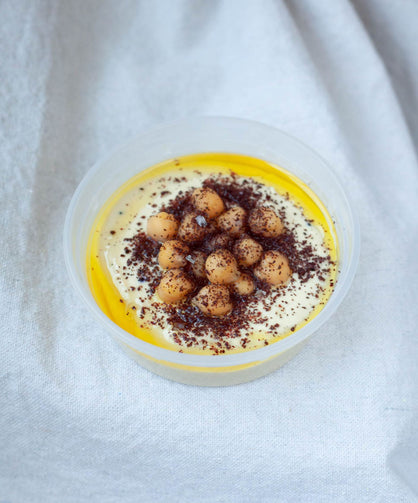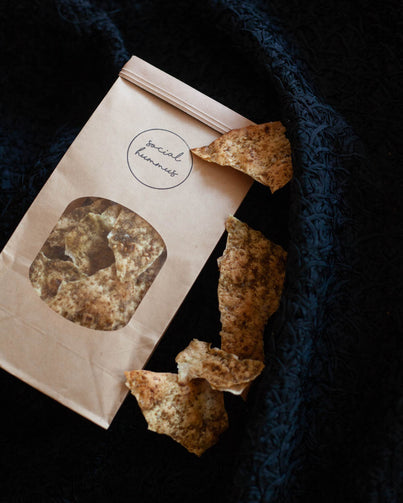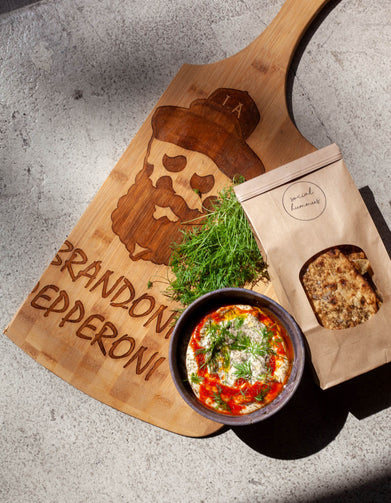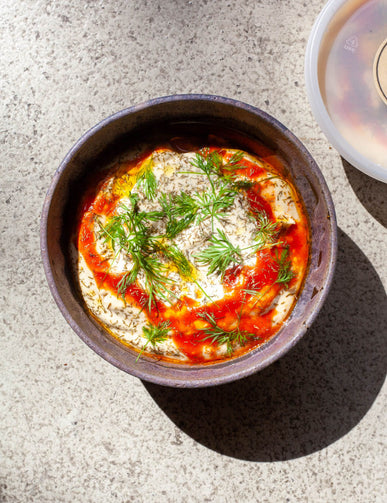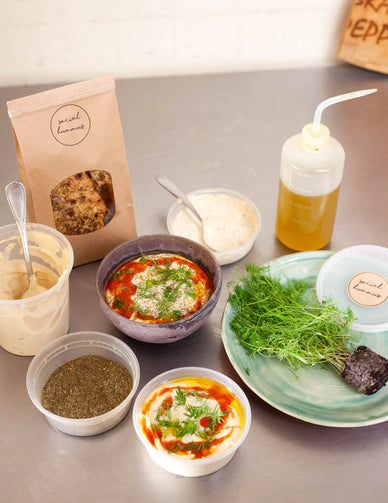 Collection:
Combo 1 - TRIO
Combo 1 - TRIO
Regular price

Sale price

$40.00
October 2021 Flavors
1. Buffalo Wing Ranch Baby- Two of your favorite dips collide! This epic hummus stars homemade ranch sauce made straight from the farmers' market. Fresh herbs & smoked crema are finished with mildly spicy special wing sauce & dill weed. The pairing you never knew you wanted. Created by Oct. featured chef  Brandon Gray of Brandoni Pepperoni. *Contains dairy.
2. Black Velvet Passionfruit - Fresh local tangy passionfruit (including their silky, crunchy edible seeds), drizzled on top of luxurious black sesame tahini hummus. Lightly sweetened with honey & embellished with infused thyme oil. A dark Halloween treat -- boo!
3. "OG" Social Hummus - Our signature  "classic" flavor, decadently creamy with citrusy, nutty tones. Topped with sumac & paprika. 
+ 1 bag of Za'atar Lavash Crackers - perfect for dipping. *Contains gluten
*Social Hummus is plant-based, preservative-free, dairy-free*, gluten-free, nut-free, soy-free, kosher, and made with heirloom chickpeas from Rancho Gordo.