Collection: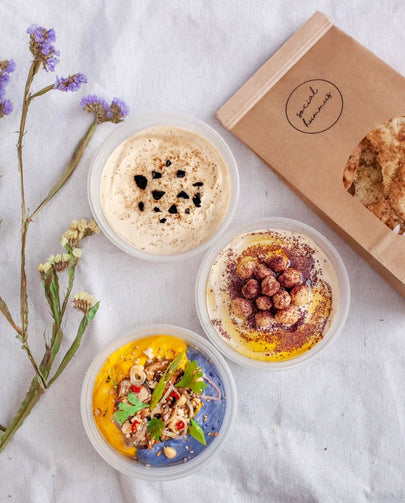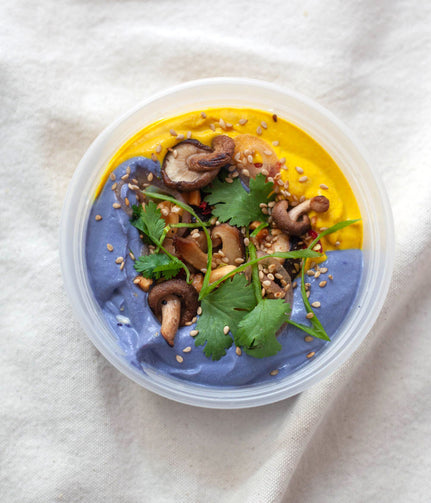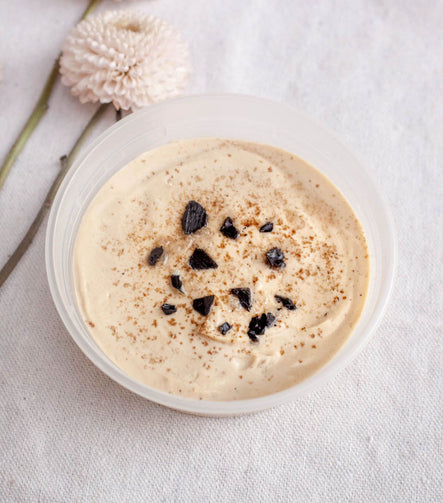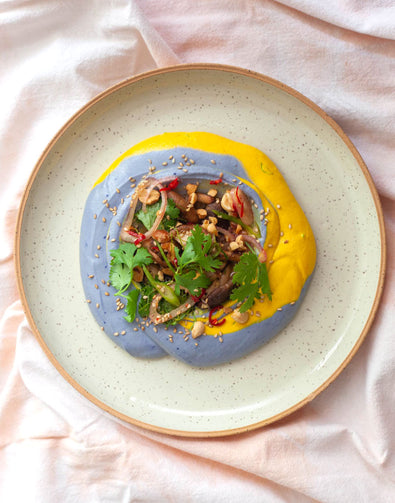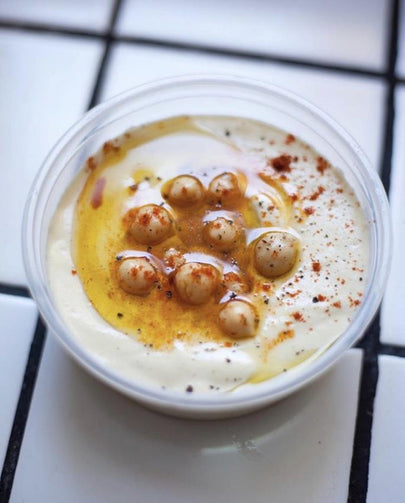 Collection:
Combo 1 - TRIO
Combo 1 - TRIO
Regular price

Sale price

$40.00
July 2021 Flavors 

1. Blue & Yellow Mushroom Salad Hummus - This bright delight pays homage to the flavors of Southeast Asia, with vibrant butterfly pea powder & turmeric. Baby shiitake mushrooms are nestled in the coconut cream & Makrut lime leaf infused blue & yellow swirl. Roasted crushed peanuts & sesame seeds are sprinkled on top with a finish of Nuoc Cham dressing - shallots, birds eye chili, lime & cilantro. Created by July featured chef, Sandy Ho, founder of Sandita's.  
*Contains peanuts *contains fish sauce *No peanuts option available (please specify).
2. Rosewater, Smoked Sea Salt & Activated Charcoal - This elegant & earthy hummus is folded with hints of aromatic rosewater & Pacific Ocean sea salt - slow-smoked above a Northwest Red Alderwood fire. Topped with black activated charcoal flakes, creating a rich, but not overwhelming smokey, floral sensory experience. 
3. "OG" Social Hummus - Our signature "classic" flavor, decadently creamy with citrusy, tangy, nutty tones. Not your typical store-bought hummus. Warning: this may ruin all other hummus for you. 
+ 1 bag of Za'atar Lavash Crackers - Perfect for dipping. You will gobble them. Just sayin. *Contains gluten
*Social Hummus is plant-based*, preservative-free, dairy-free, gluten-free, nut-free*, soy-free, kosher, and made with heirloom chickpeas from Rancho Gordo.