Collection: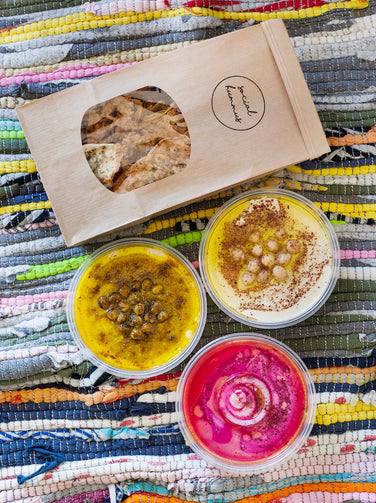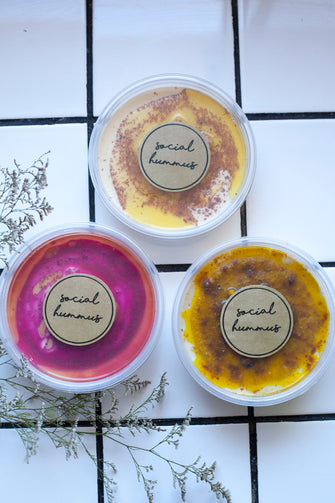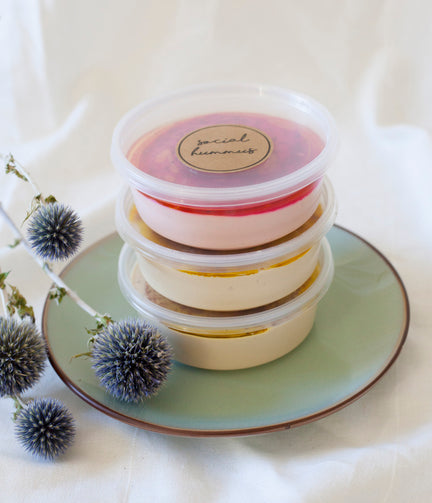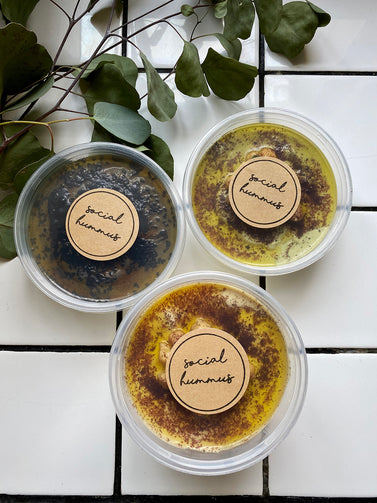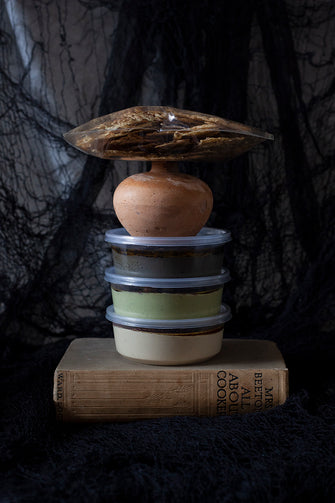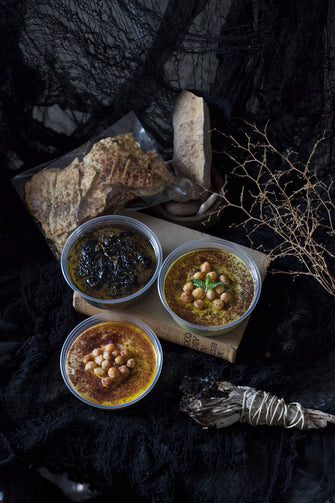 Collection:
Combo 1 - TRIO
Combo 1 - TRIO
Regular price

Sale price

$30.00
December flavors:

1. Golden Curry Hummus - Notes of turmeric, ginger, & curry, with a habanero kick. Topped with lightly fried & salted pigeon peas. Created by featured chef Rashida Holmes of Bridgetown Roti. A Caribbean flare just in time for the holidays.
2. "OG" Social Hummus - our signature  "classic" flavor, decadently creamy with citrusy, nutty tones.  

3. Pickled Onion Social Hummus - silky, with a deliciously sweet, subtle, vinegary, bite.
+ 1 bag of Za'atar Lavash Crackers - perfect for dipping. 

*Our hummus is plant-based, preservative-free, dairy-free, gluten-free, nut-free, soy-free, kosher, and made with organic heirloom chickpeas. *Crackers contain gluten.